LOCATION
42.585057, 18.215177
CADASTRAL PLOT
cadastral plot 57/1 of the cadastre municipality Cavtat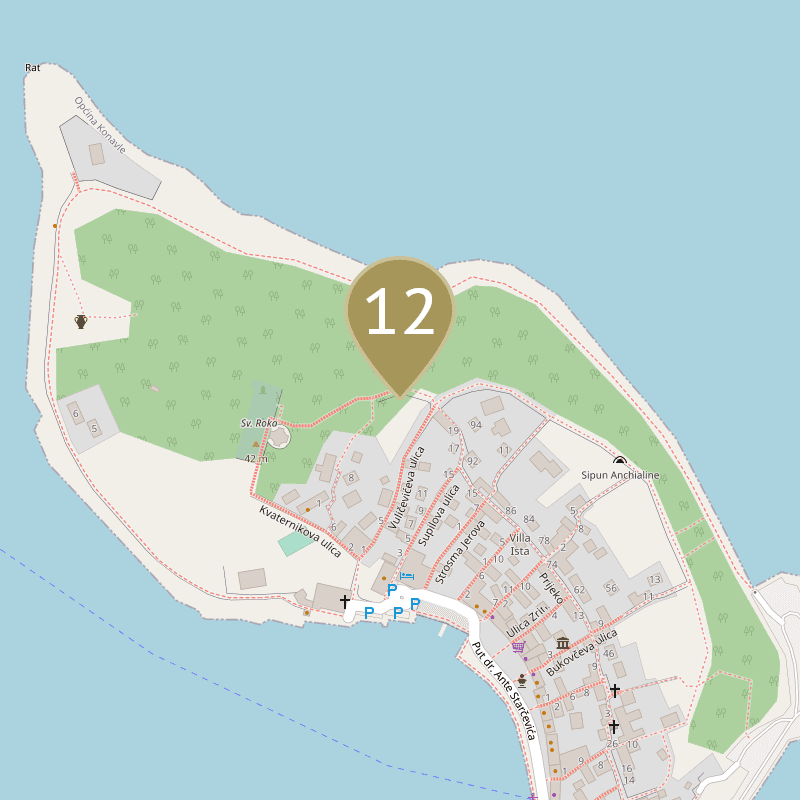 An ancient staircase cut into the nerve stone along the road to the hill of St. Rocco is still visible today. It is located next to a grassy playground and has been frequently mentioned in various literature, beginning with its first mention in the 19th century when Sir Arthur Evans briefly passed through Konavle region. The original purpose of the staircase is unknown.
LITERATURA
Evans, Arthur; preveo Branko Kirigin. 1978. Cavtat – Konavli – Risan. Mogućnosti, God. 25, 8. pp. 951–966
Cambi, Nenad. 2006. Antički Epidaur. Dubrovnik, XVII/3. Dubrovnik. pp. 185–217
Novak, Grga. 1966. Dio 1: Povijest Dubrovnika od najstarijih vremena do početka VII stoljeća : (do propasti Epidauruma). Prilog Analima Historijskog Instituta u Dubrovniku Sv. X – XI (1962 – 1963). Dubrovnik.