LOCATION
42.581357, 18.216978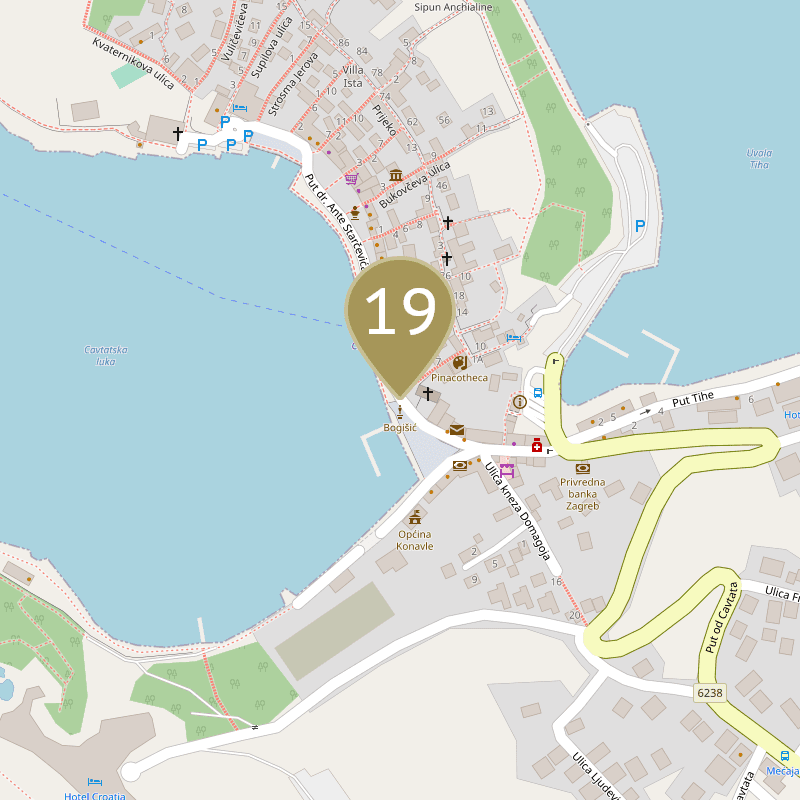 On January 22, 1920, while repairing the sidewalk in front of the customs house and tax office south-west of the parish church in Cavtat, an ancient tomb lined with marble slabs was discovered. Typical antique items such as a gold ring with dark green stone, blue glass vessels, amber ornaments, fragments of combs, ivory ornaments, etc. were found in the grave. One person was buried in the grave, oriented to the southeast, while according to the found artifacts and dimensions of the grave it can be deduced that the deceased was most likely a younger female. According to records, the tomb was 1.84 m long, 57 cm wide and deep, with side marble slabs connected by a clack and metal hooks. Found artifacts were taken by the then parish priest, Ivo Božić, and stored in the parish office, while it is not known where they are today. Today's location of the grave cannot be precisely located without removing part of the sidewalk. But it is assumed that it was located in front of the entrance to the court of today's Baltazar Bogišić Collection or in the sidewalk where coffee bars are situated.
LITERATURA
Barić, Josip. Starinska iznašašća u Epidaurum. pp. 202–204
Ljetopis Župe Cavtat, 1920. g.