PERIOD/DATING
1st – 2nd century
LOCATION
42.582111, 18.223563
CADASTRAL PLOT
k. č. 469, k. o. Cavtat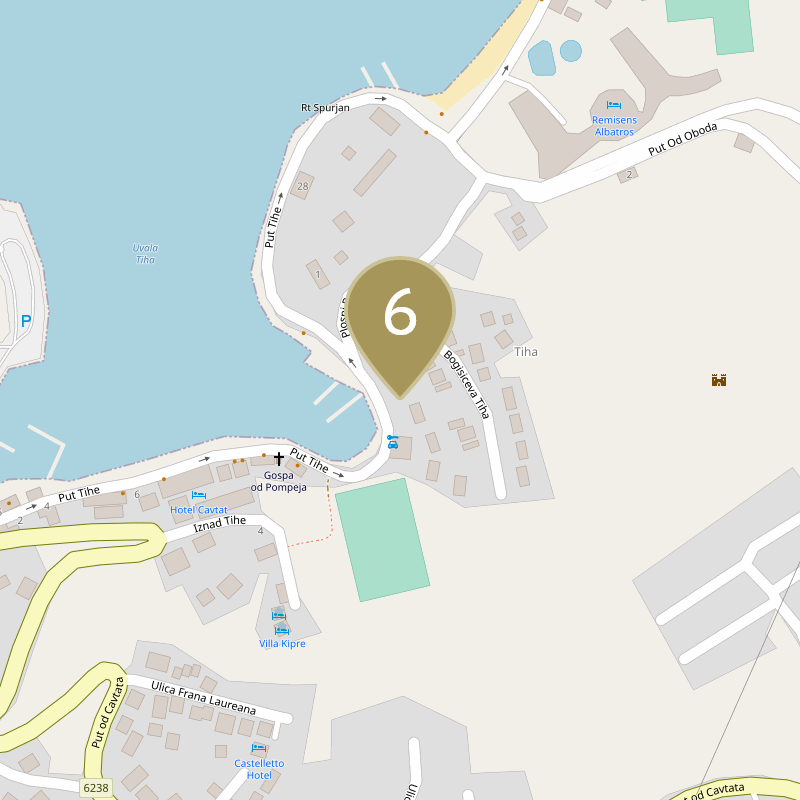 A tombstone inscription was placed in memory of Tertia. Since the deceased is addressed by only one name, it is assumed that she was a slave. Namely, in the Roman nomenclature, women had two names, and slaves only one. From the inscription we can still read that Tertia was a Thracian from Ismar who died at the age of 40.
TERTIA
ISMARNIENSIS
ANN XL
H S E
TRANSKRIPCIJA
TERTIA / ISMARNIENSIS / ANN(orum) XL / H(is) S(ita) E(st)
LITERATURA
Corpus Inscriptionum Latinarum (CIL) III 1758
Evans, Arthur; preveo Branko Kirigin. 1978. Cavtat – Konavli – Risan. Mogućnosti, God. 25, 8. str. 951–966.
Šegvić, Marina. 1998. Stanovništvo Konavala u rimsko doba. Konavle u prošlosti, sadašnjosti i budućnosti 1. str. 9–30.